About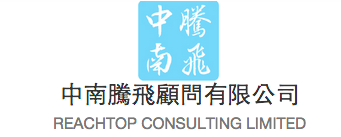 Reachtop Consulting Limited is incorporated in September 2000, our goal is to become "Your Path to Abundance & Financial Success", by offering tailor-made and professional financial and taxation consultancy services to the small and medium enterprises (SMEs). We are expert in solving various issues for SMEs. Our domain name, JRT, represents "Join us to Reach the Top". It shows our sincerity to invite SMEs to be our business partners of Reachtop Consulting Limited, and Reach the Top together.
Reachtop Consulting Limited owns rich and professional experience in consulting services which include accounting and financial consulting services, corporate secretarial services and other professional services such as recruitment and registration of trademarks. Reachtop Consulting Limited earns a good reputation by quality services. Existing clients support Reachtop Consulting Limited by referring new clients.
Our customer base not only serves SMEs in Hong Kong. It has been extended to other parts of the world – China, Europe, U.S.A, etc.
In July 2014, our Group was awarded by CAPITAL "CAPITAL Outstanding SME capital business partners 2014 - Accounting and Financial Consulting" award. In September 2014, we were awarded by Economic Digest "The Best SME Partners 2014 – SME Business Partners of Intelligence Award".
We understand that most of our clients are SMEs and developing companies, our charges are set at a cost-effective and value for money level in order to help them to develop their businesses easily.
Should you have any opinions or queries, please feel free to contact Reachtop Consulting Limited via the following contact details:

Tel: (852) 3590 2251
Email:info@jrt.com.hk